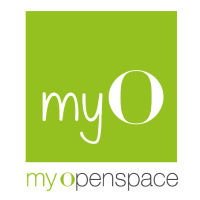 myOpenspace products are an ideal solution for Offices, Meeting Rooms, Call Centres, Atriums, Canteens, Classrooms, basically any space where people work and/or communicate together.  Their solutions address challenges faced by people in open spaces; mainly noise and lack of visual privacy.  Designed to improve visual and acoustic comfort in open spaces there are several product families –
Acoustic Panels | Acoustic Ceiling Panels | Movable Screens | Acoustic Elements and Desk Screens | Pods.
myO Acoustic Panels | acoustic panels are specialist acoustic processing products. Whether on the ceiling, on the walls or suspended as partitions, myO acoustic panels can decorate and personalise your spaces.
myO Acoustic Pods | simple, innovative and ecological solution to occasional acoustic problems in workspaces or public areas. Installed in few seconds, they are amazingly original and surprisingly effective.
Flexible and modular myO acoustic movable screens with aluminium frames can be used to optimise and organise spaces. Made from highly absorbent foam, myO acoustic panels provide both audio and visual comfort.
myO Acoustic Ceiling Panels | Can be personalised acoustic décor. Unlock more colour combinations and personalise your spaces.