Architect
In-House Designer
Location
Enfield, Co. Meath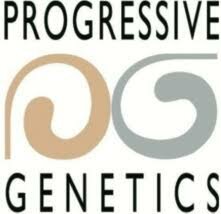 Services provided
Progressive Genetics renovated a building in Meath and wanted to create fresh new office space for their administrative staff, including open plan and individual offices.  New desks, operator seating, flooring and paint work were some of the services and products used on this project.  Here is a list of services & products used for the project:
Working closely with the client
Progressive Genetics is a Meath based, farmer owned Co-operative with 300 employees.  Founded in 1995 with the acquisition of the Dublin District Milk Board, it's the largest farmer owned cattle breeding co-op in the Republic of Ireland.  Progressive Genetics has its Head Office in Dublin, however this particular project was to create a more comfortable working environment for the Services and Accounts team in the Enfield.  Bench Desking, Acoustic Desk Screens, Pedistals Monitor Arms and Ergonomic Operator Chairs were just some of the furniture used on this project.