Architect
In-House Designer
Location
Western Road, Co. Cork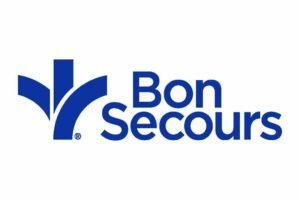 Services provided
The Bon Secours Hospital, Cork is a private hospital in Cork.  The hospital is part of Bon Secours Mercy Health which includes sister hospitals in Dublin, Galway, Limerick and Kerry.  The hospital has over 18,000 admissions and 29,000 outpatients attendances per year.  Our professional services mainly covered a New Boardroom and an Extensive Cafe area within the modern Cork Hospital.  Here is a list of services & products used for the project:
Working closely with the client
Bon Secours Hospital in Cork is a modern building with state of the art facilities and the brief was to uphold the high quality of furniture and fittings within the areas for redesign and refurbishment.  All furniture supplied was fitted with Anti Bacterial Resist Fabrics and many of the pieces were custom made to meet the hospitals specification.  The Boardroom with transformed with a bespoke, custom-made boardroom table , custom made AV wall with hidden room behind, custom made Credenza units, New Carpet Tile Flooring and Executive Leather Chairs.  The elegant Café space was fitted with Custom made bench seating as well as custom made tables in a variety of shapes.  All seating, again in a variety of forms was covered with Anti-Bacterial resistant fabric.  The results a bright, spacious and comfortable environment.