Architect
In-House Designer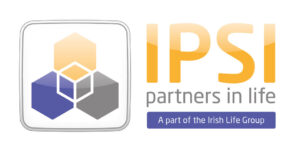 Services provided
IPSI (Irish Progressive Services International ltd) has over 20 years of experience working in the Life and Pensions Industry.  IPSI provides a full range of technology enabled Third Party Administration (TPA) solutions to European and global Life and Pension providers.  Based in Dublin City Centre the Fit Out project for IPSI was based across 2 floors with a vast range of modern furniture to provide a more comfortable and Collaborative working space for staff.  Here is a list of services & products used for the project:
Working closely with the client
The Fit Out project across 2 floors encompassed a new breakout area and co-lab space as well an open plan office.  A range of furniture was supplied including Narbutas Nova H Desks, Height Adjustable Desks, Dual Gas lift monitor arms, High bench Desks with Wire and Wood Frame High Stools.  In order to provide staff with quiet places to hold meetings, take calls or simply focus on individual work; IPSI choose two Silent Room Meeting pods and a JDD open pod.  To improve the acoustics within the workspace Mute acoustic panels were installed.  The Profim Pouffes add a relaxed and colourful element to the space.  The result is a beautifully modern, creative, functional and relaxed workspace.