Architect
In-House Designer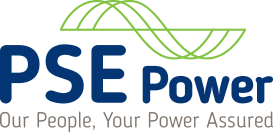 Services provided
PSE Power provides tailored strategic power management solutions to their clients all over Ireland. The brief for PSE Power was to design a new Conference Room with Audio Visual Technology incorporated.  A Custom Made horseshoe meeting room was built with ergonomic task chairs.  Here is a list of services & products used for the project:
Working closely with the client
The works included stripping out the existing space and preparing the space for the AV Feature wall and bespoke build boardroom table with ergonomic task chairs; Audio visual and video conferencing technology.  Our bespoke team of experts built the meeting room table to spec while our AV specialists looked after the technical specifications.  Point of Sale Stands and boardroom accessories were also installed.  The result is a beautiful tailor made space reflecting the clients brief.  The fit out was completed within the time deadline.