Implementing Social Distancing in the Workplace
A Guide To Implementing A Social Distance Plan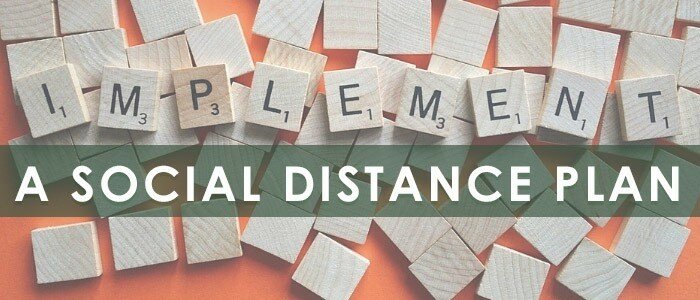 Social distancing, also called physical distancing, is a set of measures intended to prevent the spread of a contagious disease by maintaining a physical distance between people and reducing the number of times people come into close contact with each other. HuntOffice supply a large range of Social distancing solutions to help you keep pace with everything that's happening with social distancing and safety.
Steps to consider when putting a Social Distancing scheme in place at your office or business: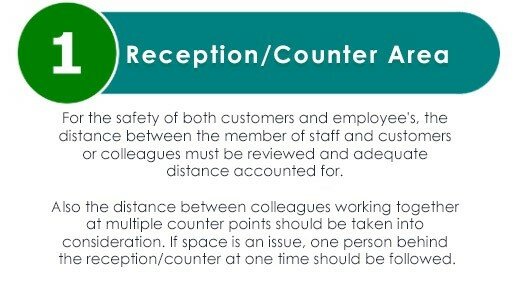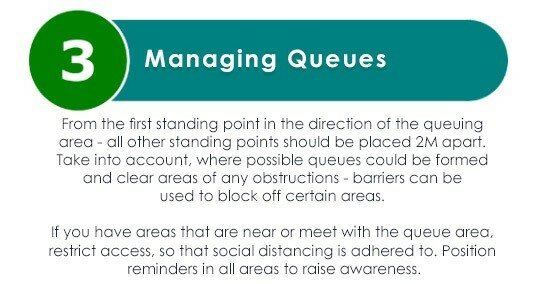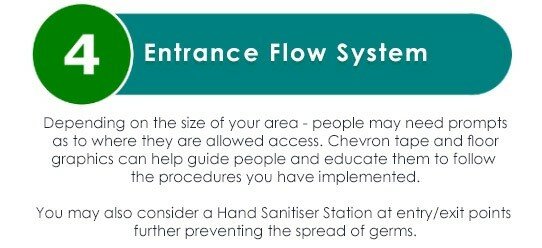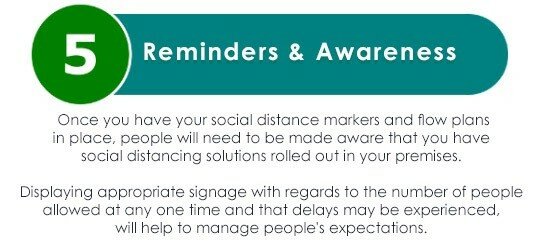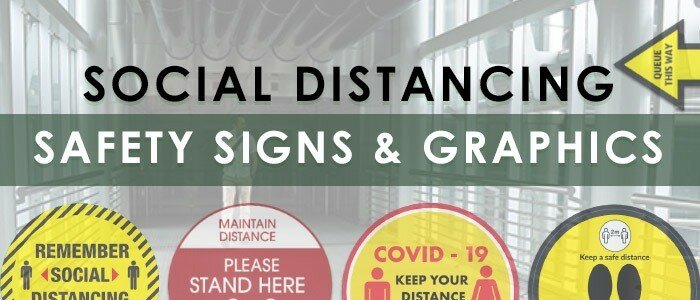 If you need to manage footfall on your premises, you can accomplish this and continue to maintain safety with our range of Social Distancing Signs. These signs allow you to direct foot traffic and instruct people to keep within social distancing guidelines.
Re-thinking layouts and re-organisation of your premises will allow customers and staff to continue ongoing productivity. Safety & health should be prioritised, which provides peace of mind for all.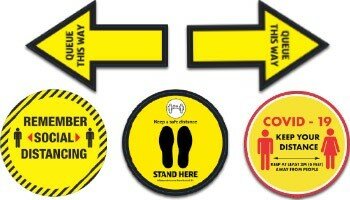 Our range of floor graphics are non-slip, super high-tack adhesive and suitable for short-term use. All our Floor graphics are easy to apply and made from removable vinyl. Our range includes Standing Point, Directional & Queue Management options.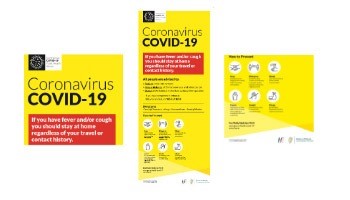 Pop Up signs allow you to communicate an important Public Health Social Distancing message in simple informative way that will remind your customers and employees that Social Distancing is now an integral part of your business. Be aware of your business traffic, and use this Covid-19 Public Health Advice Pop Up sign to serve as a reference that during this Covid-19 outbreak Social Distancing must be adhered to.
These Covid-19 Signs also give your staff & customers the knowledge that you are informed and aware of precautions that need to be taken throughout your business in these times of Social Distancing.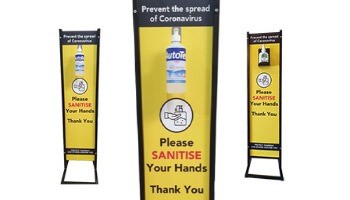 The HSE says that hand hygiene is one of the most important ways to prevent the spread of infections including the common cold, flu, and even hard-to-treat infections such as MRSA.
Our powder coated Hand Sanitizer Stands are perfect to house your hand sanitizer in public areas of your building.
COVID-19 Hand Sanitizer Stands are so effective to have in place on entry and departing of buildings such as supermarkets, pharmacies, retail stores, offices, and any other public areas.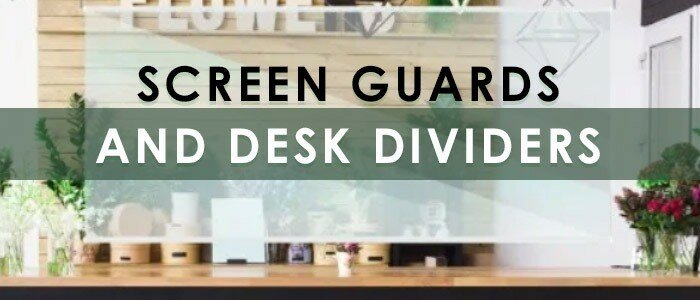 Huntoffice supply a wide range of products to help adhere to social distancing guidelines. Here are a selection of Screen Guards & Desks Dividers
Desk top dividers and screens are ideal to protect people sitting at desks and work stations. Desk screens provide seated privacy and acoustic absorption. Robust and easy to assemble offering a great solution for returning to the office, a perfect health and wellbeing solution for existing work spaces.

Anti-viral plexi glass panels for mounting on office desks, available in 1200mm, 1400mm, 1500mm, 1600mm & 1800mm with straight or winged edges.

Eze-Sneeze Desk Screens suit any office environment. Made from heavy duty corex board, available in a plain option but can also be overprinted, sizes 1200mm, 1400mm, 1600mm & 1800mm available. Easy to assemble complete unit comprising of middle screen with 2 return screens.

Free standing Screens are aimed to aid companies implement Social Distancing and reduce the potential spread of Covid-19 in office spaces, once restrictions are lifted and employees start to return to work. They are designed to reduce and stop the risk of transference. Melamine is an easy clean wipeable surface.
Free Standing Melamine Screens are available in fixed foot option or mobile castor option with 2 sizes available – 800mm width & 1000mm width. The free standing screens are available in Beech finish. These free standing screens attach to most desks.

Ideal for environments such as hardware stores, supermarkets, pharmacies, banks, takeaways and many more. Rollerscreens fix to the ceiling and hang down in place to provide protection for when staff come into contact with the general public.
A low cost, easy to fix and use transparent screen which allows staff working behind counters or cash registers to protect themselves against coughs and sneezes and help to prevent the spread of viruses such as Covid-19.
Quick to install – Lightweight and simple to install
Simple to clean – Made from a clear plastic film and plastic components
Made to measure – Bespoke and pre-set sizes available
Easy to use – Robust plastic wind mechanism with detachable handle

Help protect your staff from Covid-19 with the Hangerscreen. Lightweight and stylish transparent screens which allow staff working behind counters or cash registers to protect themselves. Ideal for corporate and commercial environments as well as service counters and manufacturing, the wire side guides, offer a barely noticeable solution making for a stylish and neat safety feature.
Provides protection – Extra protection and provides additional reassurance
Quick to install – Lightweight and simple to install, install this in a matter of seconds.
Simple to clean – Made from a clear plastic film and plastic components
Made to measure – Bespoke and pre-set sizes available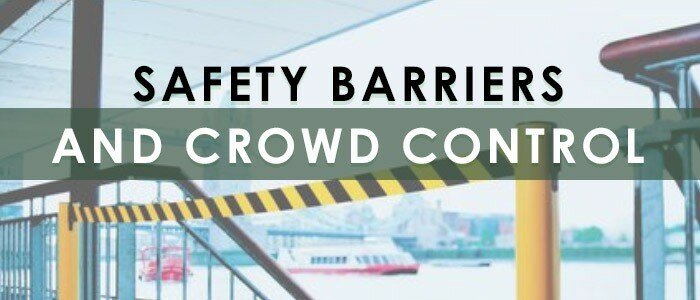 All business types need to think about physical distancing measures going forward. The way people move and how people interact is constantly changing, and the need to adapt is important. Encouraging good social distancing techniques, and educating staff and customers by utilising simple crowd control solutions is paramount.
We have a range of options that will enable you to maintain social distancing in your workplace, such as: Queue management systems and distance markings
Expandable Safety Barriers, Outdoor Crowd Control, Line Marking Supplies & Barrier Tapes.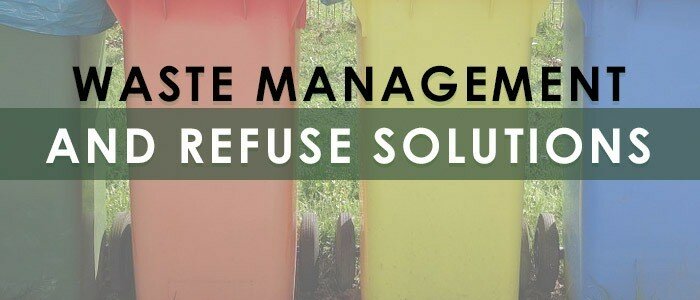 Waste volumes will increase because of higher use of personal protective equipment (PPEs) such as gloves, face masks and other materials including paper tissues. To manage waste volumes, an adequate volume of waste bins should be available in the workplace, if possible, at every individual desk or commom area.
Provide tissues and waste bins lined with a plastic bags so that they can be emptied without contact to the contents.
Pedal-operated waste collection bins can be used, so that a 'no touch' with hands rule applies. In the absence of pedal-operated waste bins, bins with swinging lids can be opted as the alternative. Otherwise, open waste containers are better than those which require physical opening/touching with hands. Colour-coded waste segregation bins are also available. Waste bin liners should also be considered for every bin present.
Empty bins regularly and provide advice on good respiratory practice.
Covid-19 Essentials – https://bit.ly/2xmDV9F