Frovi Breakout Furniture
Breakout furniture that can actually boost productivity and employee wellness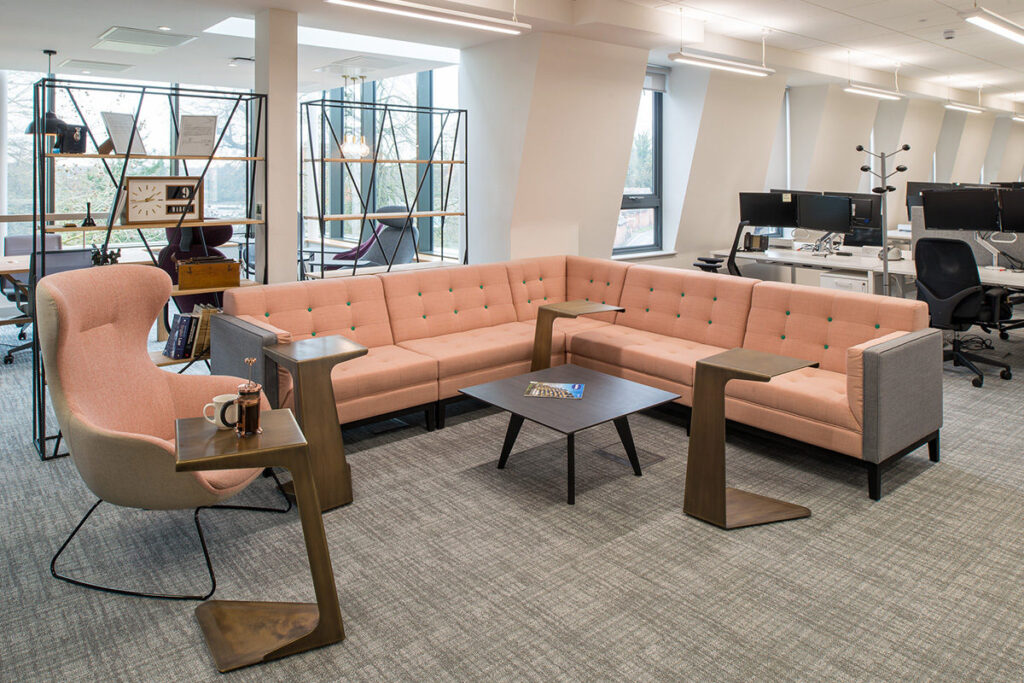 Offices and workers alike are continuing to adopt a more flexible approach to work.
Employees are utilising agile work patterns with a view to a healthier life/work balance, and office spaces are being re-imagined and reinvented to further support this enormous plight towards employee satisfaction. The incorporation of well-designed breakout furniture enables businesses to create separate working areas that aid productivity, well-being, calm, and collaboration. Open plan areas can be broken down into innovative working spaces that complement the project at hand, be it for quiet work, collaboration, or socialisation.
Breakout spaces are becoming more popular by the day, with a vast number of organisations appreciating the significant benefits that they bring. Though traditionally located within a common room, break room or kitchen, it is now commonplace to create a breakout space through design, re-imagining existing spaces and maximising current office floor plans. With it no longer necessary to navigate around colleagues that are eating or preparing drinks in a bustling kitchen, employees can settle in a specified relaxing area that offers inviting and comfortable furniture. Or, for those that continue to utilise canteen areas but would like to incorporate a little bit of relaxation, a separate space that can be transformed into an ultra-modern, collaborative breakout area with the aid of intelligent flexible furniture choices.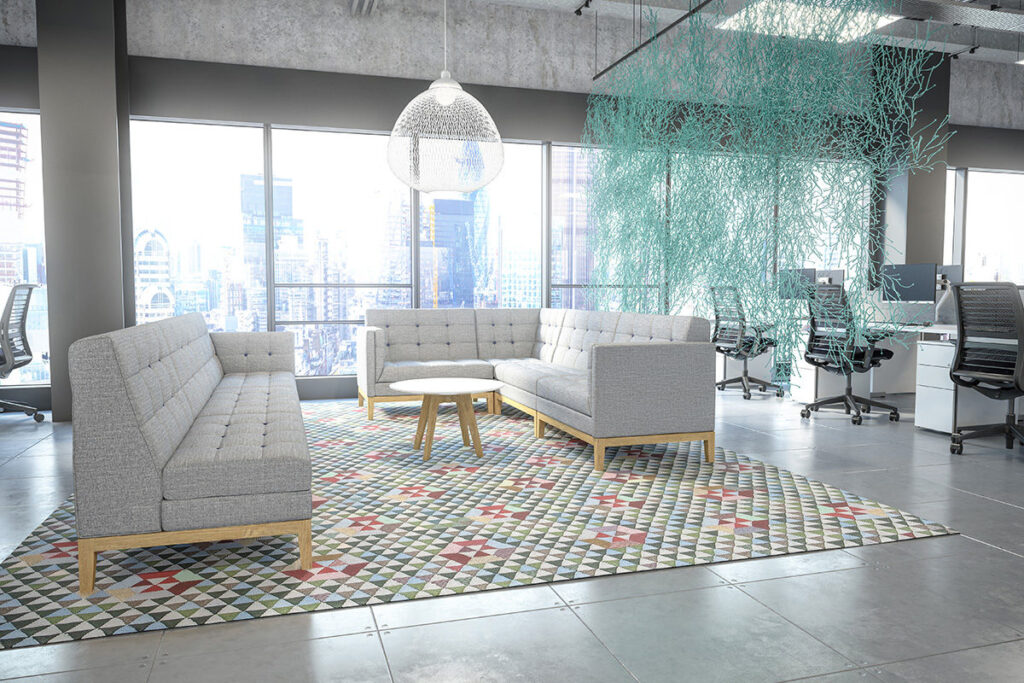 Researchers have even found that for maximum productivity, the ideal work rhythm is 52 minutes of work time followed by a 17-minute break.
Encourage your loyal, hardworking staff to relax into soft sofas and feel fully rejuvenated when they return to their workload. Your care for their well-being could result in much greater productivity levels.
With the use of flexible furniture, your breakout area can be a multipurpose, much-used hub of your workspace, utilised as a collaborative area for impromptu meetings or brainstorming sessions, a social area, and quiet workspace. Whatever the use, flexible furniture can ensure the space is ready for use, no matter the task at hand.
There is a plethora of flexible furniture on offer these days, especially as the trend moves more and more in this direction. The days of hard-backed seating is long gone, with greater emphasis now applied to the versatility, comfort, and aesthetic. Multi-use seating, sofas and flexible tables are replacing more traditional office furniture; their tremendous versatility ensuring that you can keep up to date with agile office spaces without the need for a furniture overhaul.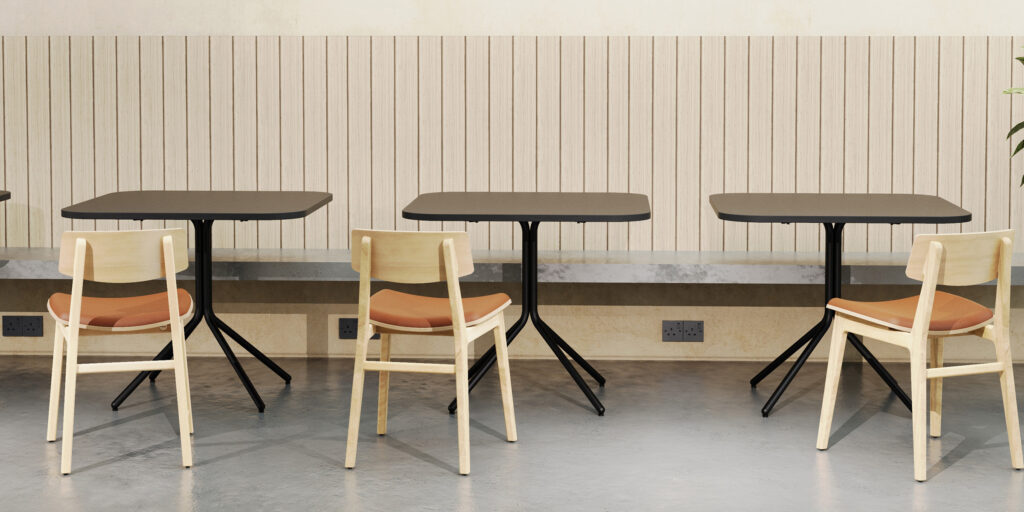 A new design for 2022, Frövi's Font Table epitomises simplicity and versatility in its design. Light enough to manoeuvre should the need arise, yet stylish and practical enough to be an integral part of any workspace, Font effortlessly embodies the idea of flexible, multi-purpose furniture in the modern workplace. The perfect accompaniment to any breakout area with its tubular steel construction and classic black framing; Font is ideal for companies that favour the ever-popular modern, sleek look.
The classic style of the Font Table makes it the ideal canteen, breakout, or work table for any environment. If you're looking to introduce the perfect table for your space, Font can be further customised with either round or soft square MFC tops for a hard-wearing look which makes it ideal for co-ordinating with any existing interior design. It also comes delivered knock-down, making it super easy to install and highly practical for office refurbishments or relocation.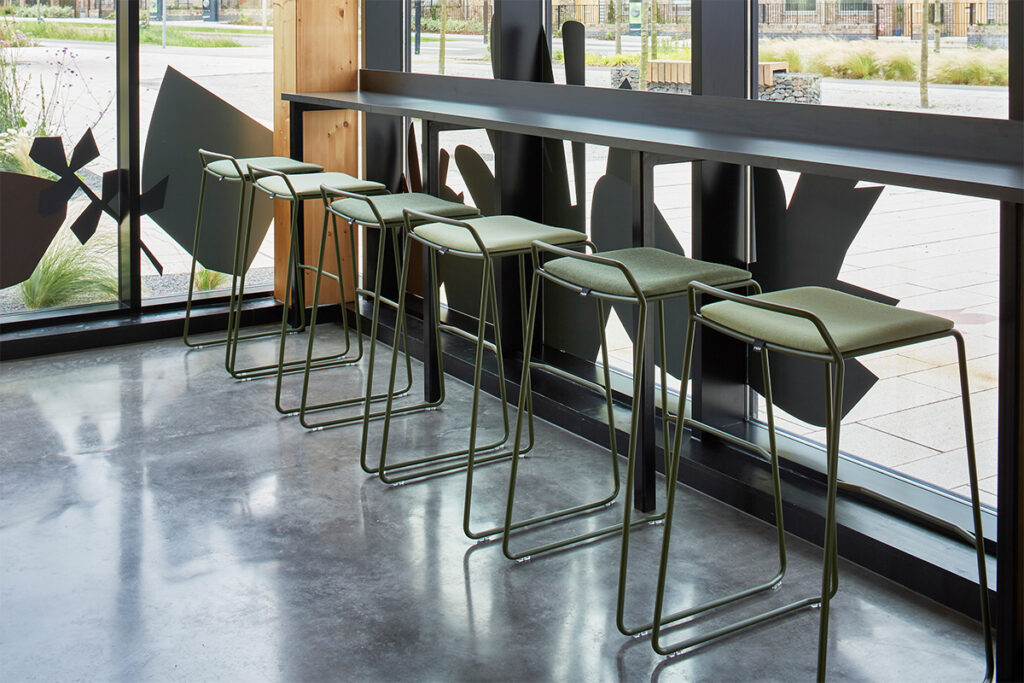 If you're looking for a stylish seating solution for your breakout spaces, you might be interested in the Veck Indoor stool. Ideal for versatility and practicality, Veck Indoor offers a low-maintenance seating solution that can be customised as desired.  Perfect for stacking away or being utilised as and when required, this piece epitomises office furniture of the future where simplicity, functionality and style are all key elements of success. Available as a High, Counter-height or Low Stool, create your perfect Veck Indoor stool with metal, wood veneer or upholstered seat pad options that suit any environment.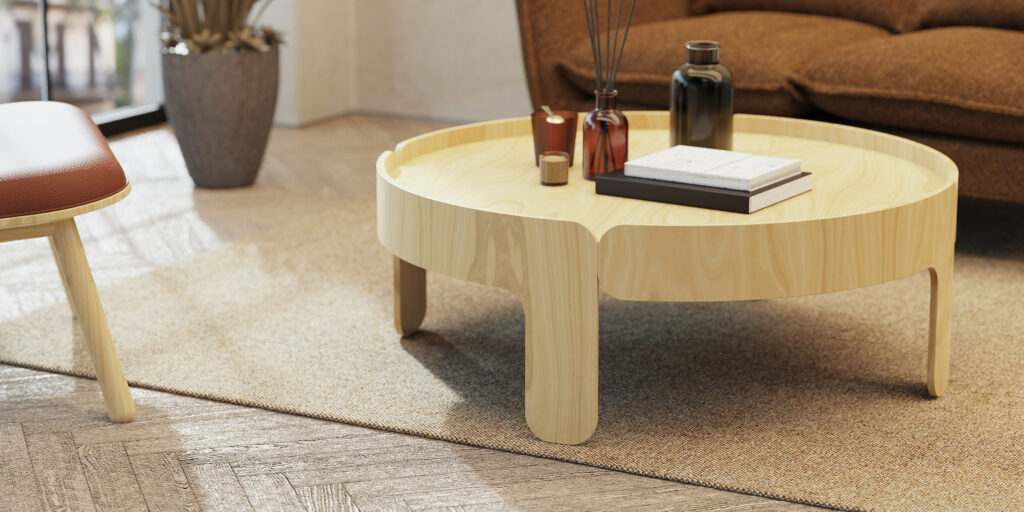 For eye-catching style combined with boundless practicality, the minimalist structure of our Wrapt Coffee Table is at the very heart of Scandinavian design. Whether you opt for Black Ash, Natural Ash or Oak Stained Ash, you'll find a colour to suit your space.
With comfort being at the core of any effective breakout space, your employees will need a relaxing seat to envelop them as they take a few minutes out of their hectic schedule. Inspired by the Swedish word for 'comforting', the Trost Chair has been designed to wrap you in its soft, reassuring form. Super-soft seating is well-known for reducing anxiety, so the ergonomic soft foam design of Trost makes it an absolute must for any office, whilst the high or low-back options make it perfect as a statement chair or for everyday use.
Available with a Natural or Black Oak frame finish, and a huge selection of fabric finishes, the Trost Chair can seamlessly fit into your current colour scheme.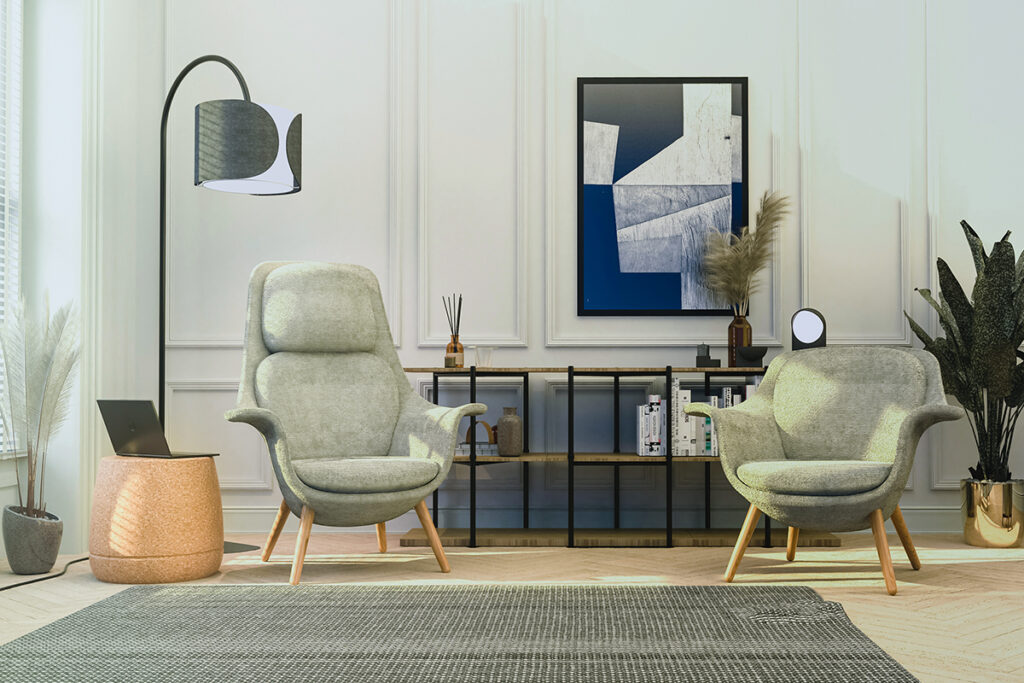 Incorporating a breakout area into your office provides employees with a suitable space for collaboration, quiet work, or simply taking time out. We've suggested a few ideas to get you started but there is no end to the lengths that you can go to in providing an inclusive workspace that caters to the well-being of your workforce. Such areas can be the catalyst for some much-needed downtime, a boost in collaboration, or just a great space for kicking back and relaxing together as a team.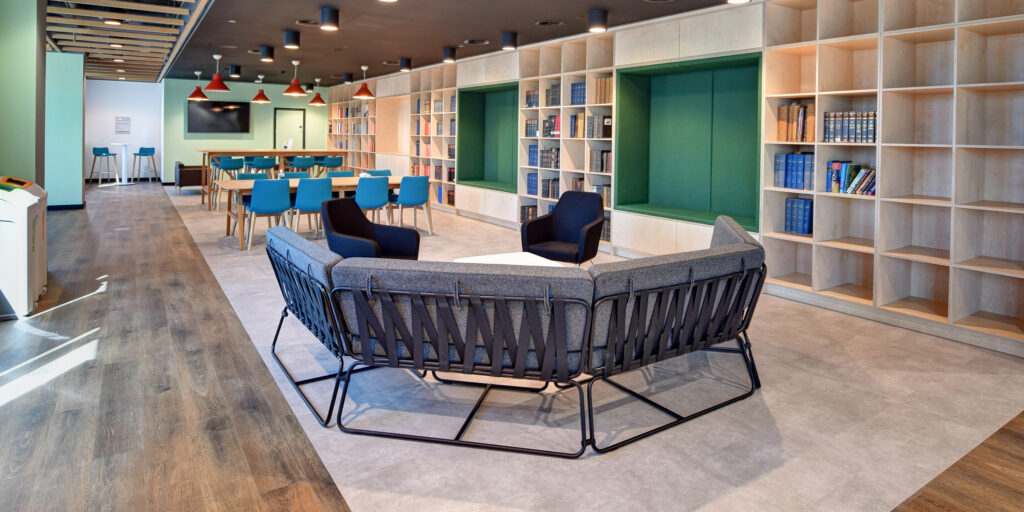 You'll be hearing the work 'breakout' a great deal more over the next few months, and this can only be deemed as a positive in the evolution of the modern office.
Huntoffice Interiors is proud to be the exclusive stockists for Frovi in Ireland – https://huntofficeinteriors.ie/partners/frovi/
For further information on the Frovi range you can view our Partner Page or visit the Frovi website – www.frovi.co.uk