Frovi : Using Resources Responsibly
Using resources responsibly; why furniture doesn't need to cost the earth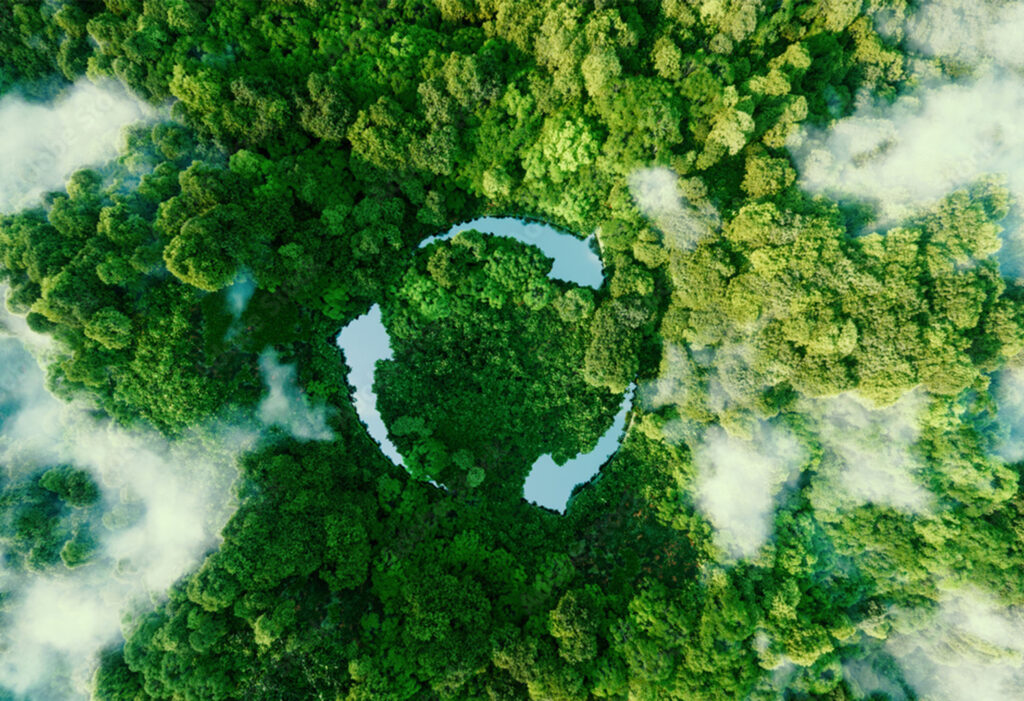 As the tide turns towards more environmentally friendly practices, consumers are now prioritising sustainable options.
Choosing sustainable means investing in higher quality furniture that lasts a lifetime. Flat packed furniture can seem like a great, cheap idea, but, put simply, it doesn't last. To add insult to injury, low value products are easier to dispose of than store for later use. That's even more waste to add to the existing 15 million tonnes of landfill that we already have. The environment really doesn't need any more to be contending with!
Non-sustainable products are responsible for a large portion of the negative environmental impacts that we've become so familiar with in recent times. Textile production is accountable for approximately 20% of global clean water pollution, and new furniture contains volatile organic compounds (VOC's) that release dangerous emissions into the environment. Once accumulated, these can carry a number of adverse health effects.
Responsibly sourced materials are free from such chemicals. This not only improves your overall carbon footprint, you also maintain a healthy working environment for users, with zero deadly emissions. Your employees will thank you for it, as will others that come to hear of your resourceful enterprise. Quite understandably, choosing sustainable options tends to do wonders for your brand image.
Trusted suppliers
There are a few things to consider when you decide to take your first sustainable step. Twenty years ago, there were fewer regulations in supply chains, so poor-quality practices were prevalent. Unfortunately, there are still companies that claim to be more ethical than they actually are. It just means that you need to be a bit more vigilant when doing your research.
Innovative companies have carefully considered environmental issues and sought practical ways of overcoming them. They have not only achieved sustainability but have done so while retaining aesthetics and functionality.
Our advice is to look out for key terms such as recycled, repurposed, minimal waste and packaging, and support from relevant schemes to offset their carbon footprint.
Frövi has committed to making it easier for designers to incorporate sustainability into the workplace. We have built trusted relationships based on our commitment to using sustainable materials and administering efficient manufacturing processes. We demonstrate our sustainability pledge through certification with the Forest Stewardship Council, Furniture Industry Sustainability Programme membership (FISM) and rigorous product testing to ensure that products contain no harmful VOC's (accredited SCS Indoor Advantage Gold).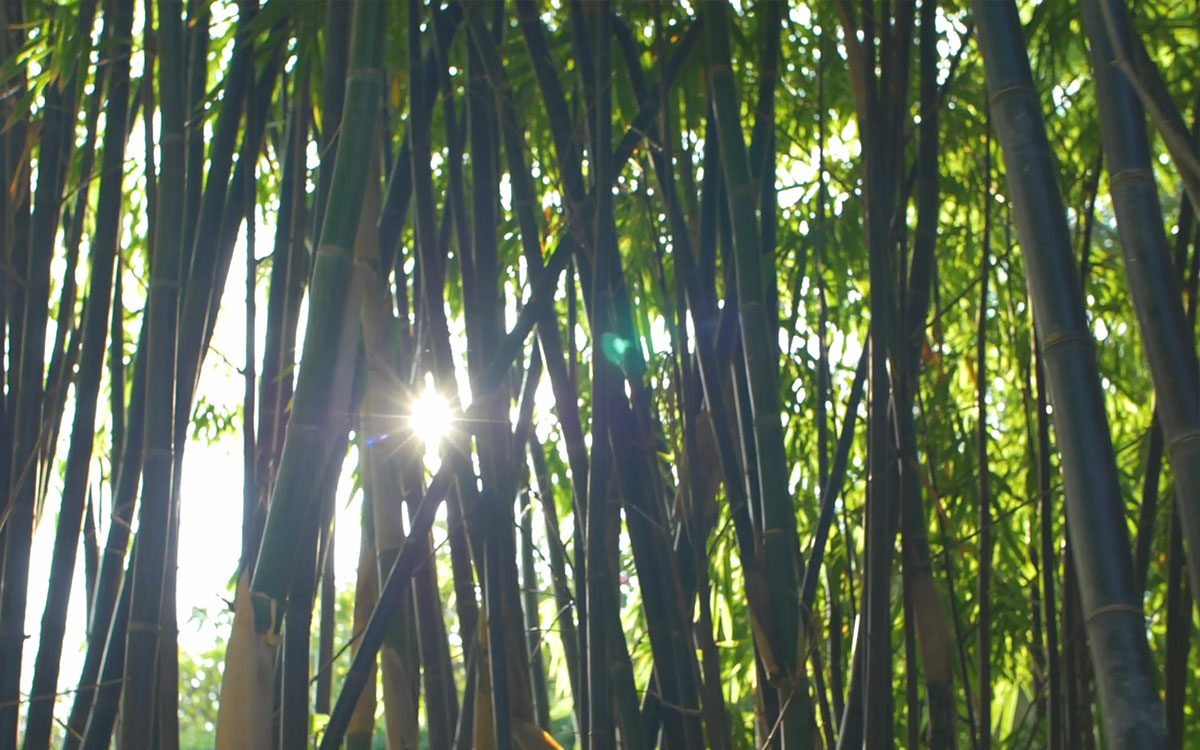 Embrace bamboo
The joy of sustainable furniture is that is embodies the natural world and its associated qualities. In turn, it works beautifully for every indoor environment.
Consider the super material bamboo…Strong and robust, but lightweight enough to move around, it is frequently used for tables, mirrors, plant stands, chairs and stools, to name but a few.
Frövi's bamboo range offer a contemporary means of organising workspaces and comes with a whole heap of added benefits. As a highly efficient absorber of carbon dioxide, bamboo proves an excellent option for anyone that is conscious about the environment. It also contains natural antibacterial and anti-fungal properties which makes it a popular material for daily use.
As well as our personal admiration for bamboo as a sustainable material; we recently gained acclaim for our longstanding efforts. We were delighted to scoop the Gold Award for our configurable bamboo range at the 2022, NeoCon Awards. Find out more about the event here.
Our Blume range is part of a new collaboration category that includes contemporary styled tables, chairs, and stools with sustainability at their very heart. The Blume table is even available with a unique bamboo finish. With integrated power management in each table leg, and optional data and power ports, the table can be flexibly integrated into any working area.
Boasting a hand-crafted, solid ash frame, it is available in a wide range of sizes and colours to complement your existing décor.
Sustainability is the core offering of Blume, so with every Blume purchase, a tree is planted. A further representation of our dedication and commitment to the planet. Find out more about our tree planting pledge with One Tree Planted.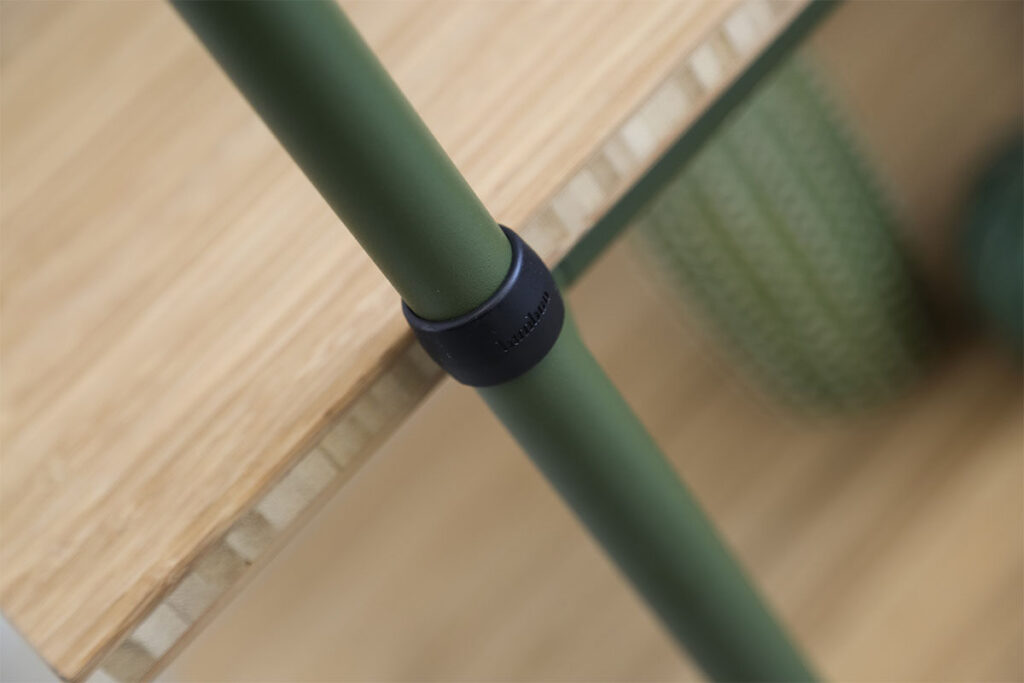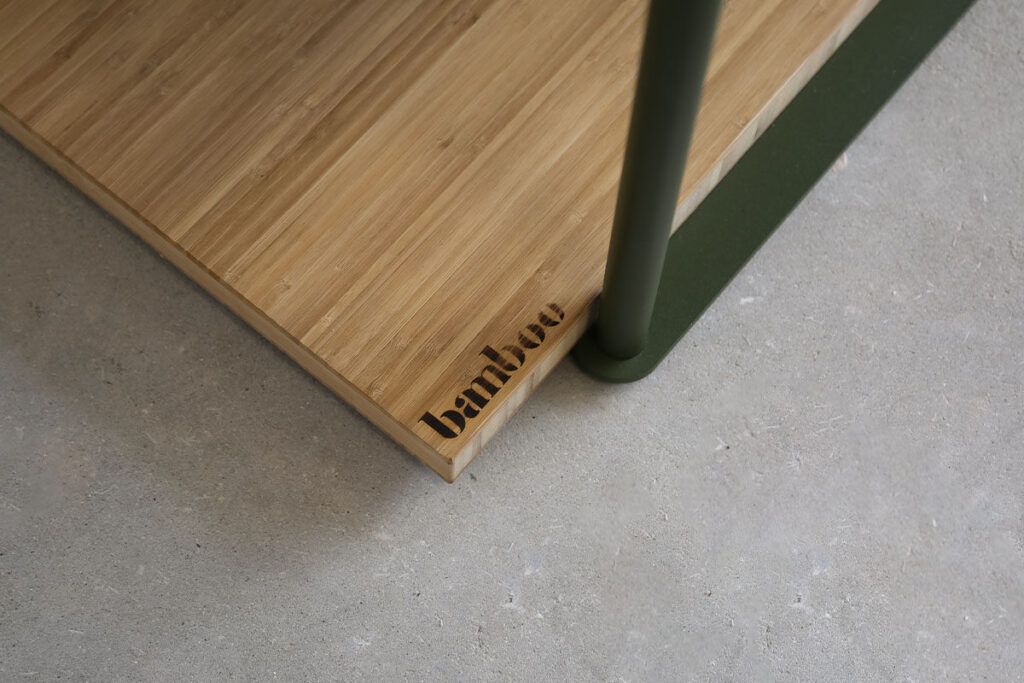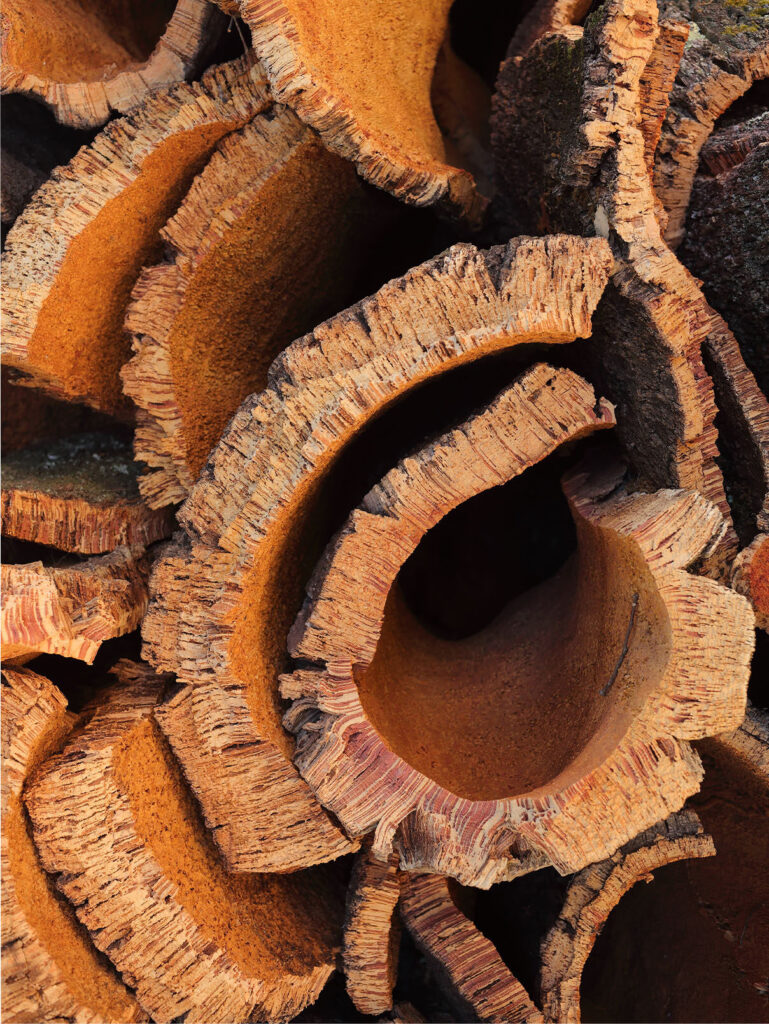 Get creative w
ith textiles
There are now a wide range of materials that are commonly used for the purpose of sustainable furniture.
Ethically farmed from the bark of cork trees, cork is fast becoming the latest trend in the design industry. As a natural product, it provides interiors with an element of warmth and comfort due to its thermal offering. It is also brilliantly flexible, and can be used to create anything from lighting to stools.
Felt is another popular choice for the modern workspace. It is not only a great example of a sustainable material; it also has a longer life span that other upholstery materials. Due to its natural soundproofing qualities, it is particularly popular for lighting options.
Look out for felt that has been manufactured from recyclable material such as plastic bottles for the ultimate in eco-friendly!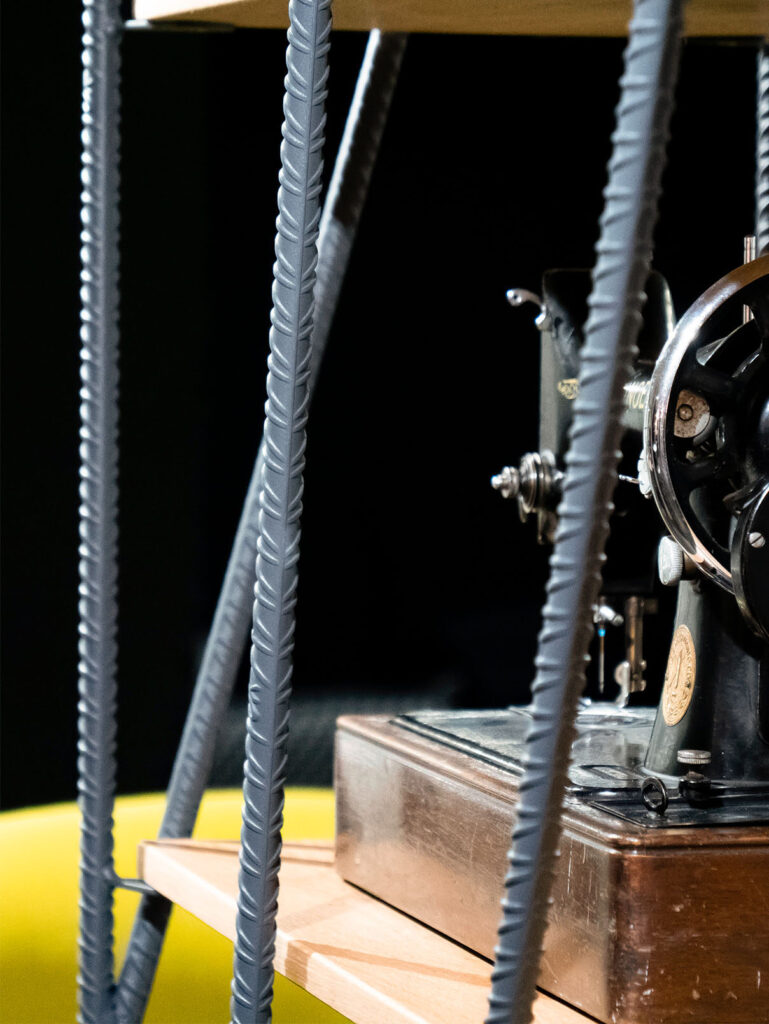 Go industrial
As we head further into 2022, workplaces continue to embrace the industrial design.
This popular minimalist look requires an imperfect rawness and uncompromising edginess to be effective. Pipes and walls are left exposed, and industrial items are transformed into eye-catching furniture and accessories. Select furniture pieces offer a complementary allure.
Replace metal with unusual materials such as recycled steel for captivating décor that protects the environment.
There is no greater offering than rebar for adopting an industrial design. Made from reinforced steel, it is ranked as one of the most commonly recycled materials. Rebar can be crafted into anything from comfortable seating to eye-catching shelving for modern, zoned office areas.
As a hard-wearing unit that can easily take a few 'knocks', Rebar is as hard-wearing and robust as you'll find. It maintains its sturdiness over time and will go the distance with you.
https://frovi.co.uk/sustainability-using-resources-responsibly/ – Article Credit : Frovi – 05 August 22
Huntoffice Interiors are an exclusive distributor of Frovi Furniture in Ireland.