Architect
In-House Designer
Location
Leopardstown, Dublin 18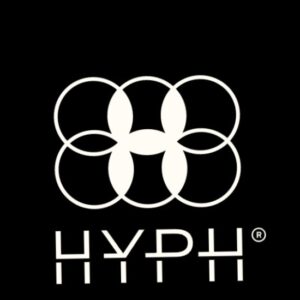 Services provided
Hyph Ireland makes it possible for anyone to make, share, and use original music using the Hyph App.  Hyph's mission is to evolve our relationship with music, empowering  people to not only listen to music, but also create, use, and share it without any restrictions.   The Dublin based office is ideally situated and structured over 2 floors which made the redesign task easier to navigate.  The office fit out covered the ground floor and the mezzanine level encompassing 2 open plan workspace areas with soft seating chill out zones, large meeting room, a quiet room and a Framery 2Q Booth.  Glazed Partitions were used throughout the building to create the designated offices and meeting rooms.  Here is a list of services & products used for the project:
Working closely with the client
This extensive office redesign for Hyph Ireland incorporated a wide range of fit out solutions across 2 floors of the office building.  Hoyez glazed partitions were fitted and installed to create a bright and spacious meeting room made even more appealing with stunning scenic views.  A stylish boardroom table and chairs were fitted with AV equipment and storage.  The open plan workspace areas were fitted with new flooring, desks, task chairs, screen dividers and individual pedestals.   The Framery 2Q Meeting Booth was installed as a quiet room for meetings and video calls allowing for privacy away from the open workspace.  Pops of colour were introduced throughout both floors using yellow and grey chairs and acoustic panels with a number of wood panel feature walls also fitted to add a unique element to the space.  A minimalist quiet room was also designed using glazed partitions for an additional privacy zone for staff.  The high bench table and coordinated soft seating on the mezzanine level over looking the lower floor is relaxed and warm.  The overall tone of the workspace is comfortable, inspiring and functional.