Architect
In-House Designer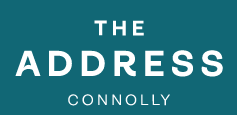 Services provided
The Address Collective Hotel Group is a collection of Hotels which are Design led with a mix of luxe interiors and traditional design pieces; all sourced and crafted in Ireland. The Address Hotels are located at Connolly – Dublin City, Citywest –  Dublin, Cork City and opening in March 2024 in Sligo. For this fit out project for The Address Hotel Connolly, we focused on creating offices for the Hotel Staff.  The office space was a empty shell and was completely stripped out and the space divided into 2 cellular offices and an open plan workspace.  Here is a list of services & products used for the project:
Working closely with the client
This office refurbishment incorporated a range of fit out solutions to accomplish the clients requirements.  Hoyez double glazed partitions and lineal doors were fitted to allow light and create privacy for the individual offices.  Stud walls were installed with grid ceiling system and integrated lighting.  The open plan workspace areas were fitted with Essence Carpet Tiled Flooring, Narbutus Bench Desks, Screen dividers, Task chairs and Monitor arms, resulting in a comfortable and functional space to work.  More images to follow.