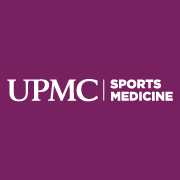 Services provided
With locations throughout the U.S., Ireland, Italy, and soon China, UPMC pledges to serve communities around the globe by providing outstanding patient care and to shape tomorrow's health system through clinical and technological innovation, research, and education.  This extensive fit out project, located in their Limerick Campus included a number of fit out solutions combined with a wide range of furniture solutions; with many bespoke elements to meet the client brief.  The project encompassed electrical, plumbing, custom build design team and graphical contractors working seamlessly with the Huntoffice Interiors project management team.  Here is a list of services & products used for the project:
Working closely with the client
Many unique solutions were combined to create the space required for UPMC staff and clients.  Partition booths and walls were used to create division of the medical campus and define the layout of the space with installation of individual booths to provide privacy.  Quadrifolgio desks and a reception unit were supplied and fitted, along with visitor seating and operator chairs.  Bespoke cabinets and units were installed through the clinic including each partition booth.  The design resulted in a highly functional, comfortable, open space with high-ceilings, colour and light combined with state of the art equipment.